Home > > Nintendo Castle Version 4.0
Nintendo Castle Version 4.0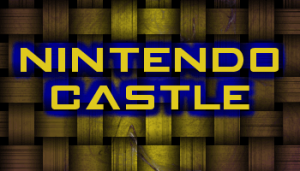 Welcome to 4.0! It's been a long wait, but I think it was worth it. NCV4 is finally here, and we have tons of new features! Most importantly though, we've partnered with long-time affiliate
Link's Hideaway
! What does this mean? Well, you won't be seeing any more Zelda guides and walkthroughs, as all of ours have been moved over to
LinksHideaway.com
. But alas, have no fear, as webmaster of Link's Hideaway, Austin, has joined NC to host the site, and bring you the latest Nintendo news, reviews, and articles on all Nintendo games! Hit the jump to read about all our newest features!
A brand new layout that features 5 new headers, new menu buttons, a background, and no sidebars
5x the loading speed of Version 3.0!
3 New domain names: NintendoCastle.net, NintendoCastle.org, and NintendoCastle.info
Advertisements to provide the revenue we need to give away free games and consoles to our fans
A new Twitch.tv account where we will be hosting live streams much more often
No sidebars mean that we have a lot more room to display your guides in much higher quality
A new index system that makes page navigation easier than ever
A dedicated staff team that will bring you the latest Nintendo news, walkthroughs, guides and reviews!
I'd like to give a big shout out to staff members Ryan and Austin for putting hours into designing and coding the site into what you see right now! Most of all, I'd like to thank you all for patiently waiting for the latest version, and making NC what it is today! Please report any bugs or errors to Pocohontas17@gmail.com PS ~ Please fill out our
Feedback form
! It will only take a minute, and will help us improve Nintendo Castle 4.0. Thank you!