Home > > Nintendo Direct Recap for April 1, 2015
Nintendo Direct Recap for April 1, 2015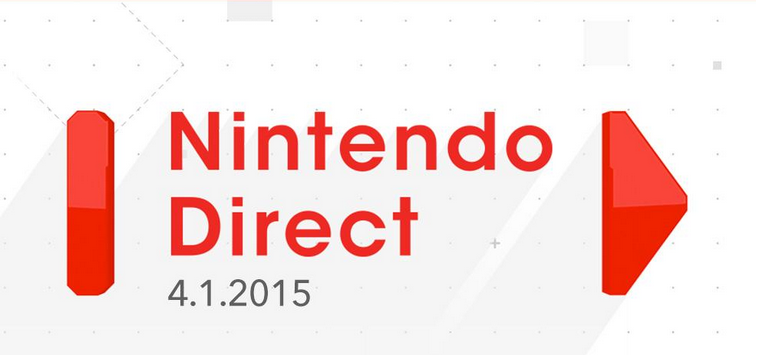 Did you miss out on the plethora of exciting news that was revealed during the Nintendo Direct earlier today? We've got plenty of great games and content coming our way over the next few months with DLC for Super Smash Bros. for Wii U and 3DS and Mario Kart 8. New details on games we haven't heard about in a while like Yoshi's Wooly World and Fire Emblem for 3DS have also been announced. We've also got news of more amiibo on the way, including cards and plushes rather than hard plastic amiibos. For a breakdown of everything we learned today, click read more.
REDMOND, Wash.--(BUSINESS WIRE)-- With so much information, it would be easy to dismiss the latest Nintendo Direct presentation as an elaborate April Fool's Day prank. But the latest Nintendo Direct is definitely no joke. The next evolution of amiibo? It's happening! Lucas from Mother 3 in Super Smash Bros. for Wii U and Nintendo 3DS? He's joining the battle! The debut of a 200cc speed class in Mario Kart 8? Yup! A new line of Yoshi amiibo figures made of actual yarn? Oh yeah. A home-designing Animal Crossing game? Launching this year! Splatoon launching on May 29 and more details about Mario Maker, Yoshi's Woolly World and the new game in the Fire Emblem series? It's all accurate!

To view the Nintendo Direct video in its entirety, visit http://www.nintendo.com/nintendo-direct.

"The world of amiibo is getting bigger, better and even more interactive," said Scott Moffitt, Nintendo of America's executive vice president of Sales & Marketing. "And with existing amiibo support for games like Super Smash Bros., Mario Kart 8and more, and upcoming support for Splatoon, Yoshi's Woolly World and Animal Crossing: Happy Home Designer, amiibo continue to stretch the definition of the toys-to-life category."

Highlights revealed in the video include:

amiibo

Wii U

Nintendo 3DS

Super Smash Bros. for Wii U and Nintendo 3DS

Indies

For a glimpse at even more quality digital content scheduled to launch in the Nintendo eShop on both Wii U and Nintendo 3DS over the next six months, be sure to check out the Nindie Showcase videohere.

For more information about Nintendo, visit http://www.nintendo.com, and to purchase or pre-order games online, visit http://www.nintendo.com/eshop/buy-digital/.