Home > > Nintendo Announces Nintendo Switch Presentation 2017
Nintendo Announces Nintendo Switch Presentation 2017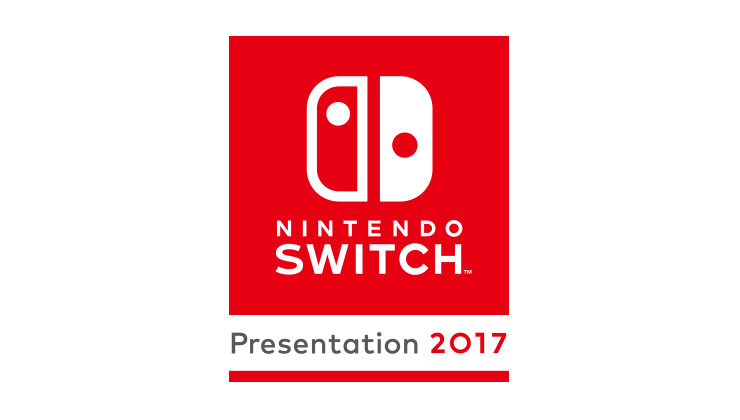 Looks like Nintendo doesn't want to keep us waiting! In a surprise announcement to financial analysts today, Nintendo officially announced the Nintendo Switch Presentation 2017, a livestreamed event to reveal major information about the upcoming Nintendo Switch platform. Just revealed on October 20, the Nintendo Switch is Nintendo's next home gaming console, to be a hybrid so you can play on your 'home console' on the go. The 2017 Presentation will reveal key info, such as a release date, pricing, and games currently in development for the hardware. While this presentation is still a few months away on January 12, it is nice to know when we will be learning many new things about the Switch again. Check below the article for the full announcement by Nintendo.
Nintendo reveals plans for Nintendo Switch presentation

In a presentation to financial analysts today in Tokyo, Nintendo Co., Ltd. president Tatsumi Kimishima announced that major details regarding the company's new Nintendo Switch home gaming system will be shared at the Nintendo Switch Presentation 2017. This will be an event for invited media, financial analysts and trade partners in Tokyo that will be globally livestreamed on Jan. 12, U.S. time. The presentation will include the launch date and pricing for Nintendo Switch, as well as a look at the lineup of games currently in development.

Kimishima also announced that Nintendo Switch sampling events for invited media, partners, and consumers will take place in the U.S. and Europe after the presentation at later dates. There will be opportunities for the public to participate in other hands-on events around the same time, details of which will be announced later.

The exact time of the Nintendo Switch Presentation 2017 will be announced through Nintendo's social media channels in the coming weeks. Last week, Nintendo Switch was first revealed in a video, available at http://www.nintendo.com/switch.

For more information about the company's financial results in fiscal first half, please visit https://www.nintendo.co.jp/ir/en/.