Home > > Nintendo Accounts Are Ready, Miitomo Preregistration Begins
Nintendo Accounts Are Ready, Miitomo Preregistration Begins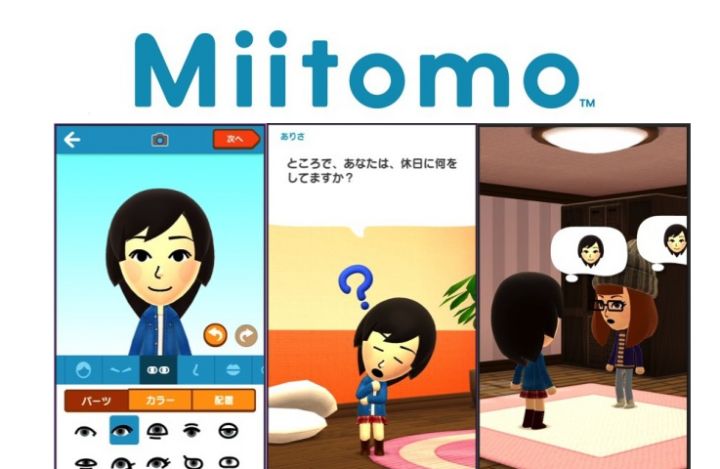 Back in October of 2015, Nintendo first reavealed their new venture into the world of modern day gaming. During Nintendo's Financial Results Briefing on October 29, 2015, Nintendo officially revealed they would have a new account system, called "Nintendo Account". Nintendo Account connects all of your gaming platforms (Wii U, 3DS, smartphone, PC, etc.) and have a new membership service as the replacement for Club Nintendo, called "My Nintendo". Keep reading for more information on Nintendo Account and Miitomo.
Further, Nintendo's mobile plans were revealed at the briefing as well. Nintendo plans to have five mobile titles to be released by March 2017. One of those titles is Miitomo, a game in which your Mii asks you and your friends questions or, "friendly conversation starters" so you can interact more. It is sort of like Tomodachi Life from the 3DS.
On February 3, 2016, Nintendo gave more information before the beginning of Miitomo and Nintendo Account. Nintendo said that Nintendo Account registration and Miitomo preregistration will begin on February 17, 2016. Anyone who preregisters for Miitomo before launch will get a special bonus on My Nintendo in the future.
Nintendo Accounts are officially ready to be signed up for, which you can check out here. Miitomo preregistration has also begun, which you can preregister for here. You can also check out the slides from the October 2015 Financial Briefing, or keep reading on for the full February 3 press release from Nintendo. Are you getting a Nintendo Account or Miitomo?
Nintendo outlines launch plans for first mobile app Miitomo

Nintendo's first app made exclusively for smart devices, Miitomo, will launch in North America in March for both iOS and Android phones and tablets. Today, Nintendo outlined the steps that fans can take to be among the first to get in on the social fun.

Starting Feb. 17, people will be able to pre-register for Miitomo by signing up for the new Nintendo Account service using their existing email, social media accounts or current Nintendo Network IDs. People who pre-register will be among the first to be notified about the availability of Miitomo when it launches in March. Nintendo will offer a special Miitomobonus to anyone who signs up for a Nintendo Account between Feb. 17 and launch. Miitomo is a social experience that uses Nintendo's Mii characters, which first debuted on the Wii console, to engage friends in a lighthearted and welcoming environment. Users can spark fun conversations and learn more about each other by answering questions such as "What song has been stuck in your head lately?", "Do you believe in aliens?", or even "If you saw a nose hair sticking out of your friend's nose, what would you do?" Users can also easily take and share photos featuring their Mii with the Miifoto feature. Nintendo's new My Nintendo rewards program will launch alongside Miitomo in March, and will be able to connect with the app.

"Miitomo is a uniquely entertaining mobile experience that only Nintendo can deliver," said Scott Moffitt, Nintendo of America's Executive Vice President of Sales & Marketing. "Featuring Mii characters, users will be able to interact with their friends in an entirely new way that transforms communication into a form of play."

Launching alongside Miitomo in March, My Nintendo aims to become much more than a traditional rewards program. It is a more comprehensive service that rewards users for interacting with Nintendo products and services in a variety of ways. Miitomo users with a Nintendo Account will be able to take advantage of My Nintendo to enhance their experience.

Including Miitomo, Nintendo plans to release approximately five smart device applications by the end of March 2017. More information about Miitomo, Nintendo Account and My Nintendo will be available on http://www.nintendo.com in the coming weeks.