Home > > Nintendo Reveals Streaming Schedule for E3 2016
Nintendo Reveals Streaming Schedule for E3 2016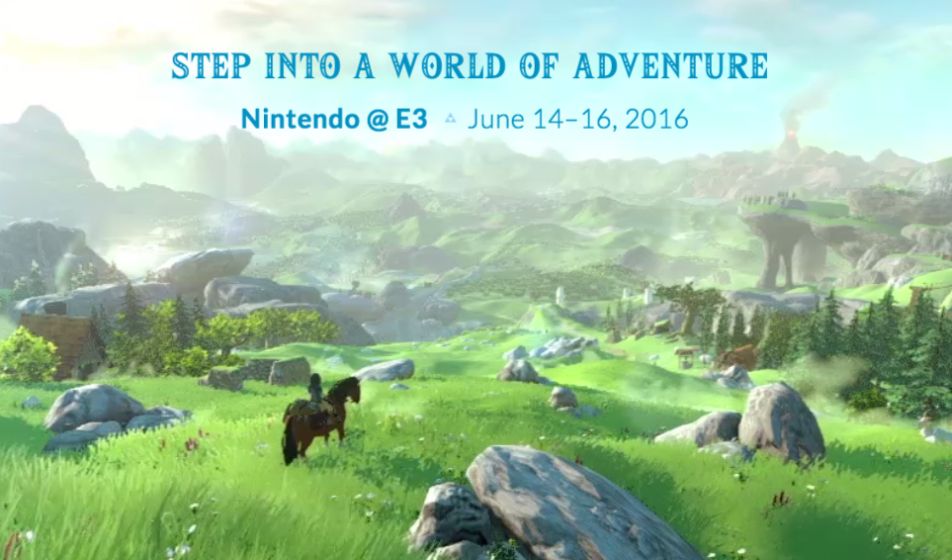 It's that time of year again! Yes, that's right, E3 time! E3 2016 is just about a week away, and a few days ago, Nintendo revealed their streaming plans for this year's E3. E3 2016 will be held June 14-16 this year, with major announcements expected from other companies and developers. Keep reading on to check out what Nintendo's plans for this year's E3 will be.
Starting off on E3 2016 Day 1 on Tuesday, June 14, Nintendo will begin their previously announced Nintendo Treehouse Live @ E3 at 9AM PT (12 Noon EST) and kicking off the coverage with Pokemon Sun and Moon, then showing the world the first in-depth look at the next Legend of Zelda game coming to Wii U and NX next year. There will be Nintendo Treehouse game experts on stream, providing more details and behind the scenes info of the games.
The next day, Wednesday, June 15, Nintendo will have plenty in store for E3 2016 Day 2. Starting at 10AM PT (1PM EST), there will be a Pokemon GO developer Q&A session being held for the upcoming mobile game. After that, Nintendo Treehouse: Live will be showing off some of the upcoming 3DS and Wii U games including Monster Hunter Generations, Dragon Quest VII: Fragments of the Forgotten Past, and Tokyo Mirage Sessions #FE. Currently, Nintendo has nothing announced for the final day of E3 on Thursday, June 16, but we will keep you updated on any news regarding that.
So what do you think? Are you excited for the Nintendo Treehouse: Live streams and for the upcoming games? You can check out Nintendo's site for E3 here for more information on their plans.