Home > > Nintendo Switch Presentation Coming This Week
Nintendo Switch Presentation Coming This Week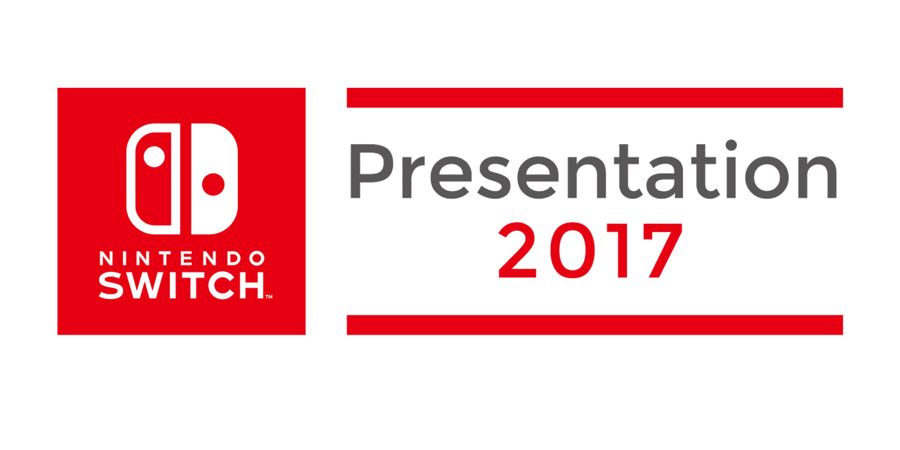 It's almost time. Originally announced in October, the Nintendo Switch Presentation 2017 is coming this Thursday, January 12 (may differ depending on where you live). The highly anticipated presentation will offer a look at some of the games currently in development for the Switch, as well as an announcement of launch date and price for it. The presentation will be broadcast on Nintendo's Twitch Channel, as well as on their YouTube Channel, and will take place at 11PM EST (8PM PST) from the Tokyo Big Sight in Japan. Continue reading for more information regarding Switch happenings and events.
Also recently announced by Nintendo, is a Nintendo Treehouse Live with Nintendo Switch that will be taking place this Friday, January 13 at 9:30AM EST (6:30AM PST), again, through their Twitch and YouTube channels. This Nintendo Treehouse Live event will be showcasing a look at some of the Switch games that will be shown in the presentation the day before.
In addition to showing off the Switch, Nintendo is planning events where people can be the first in the world to try out the Nintendo Switch and some of it's games. This preview tour will be touring all across North America, starting in New York on January 15, and will be ending in Los Angeles on March 5. These events in the preview tour will be open to the public on that certain day, so be sure to go if you are nearby! You can check out the full schedule down below.
Finally, Nintendo will also be bringing the Switch to certain events for consumers to try it out at. Currently, those events will be PAX South from January 27-29, PAX East from March 10-12, and SXSW from March 16-18. Be sure to check out the Nintendo area if you are attending any of these events!
For more details and info on the upcoming Nintendo Switch, be sure to check out the official site, and be sure to watch the presentation!
Nintendo Switch Preview Tour Schedule

New York - January 15, 2017

Time: 10am EST (Doors Open)

Location: SECOND floor, 849 Avenue of the Americas

Toronto - January 29, 2017

Time: 10am EST (Doors Open)

Location: Metro Toronto Convention Centre, Hall A, 222 Bremner Blvd, Toronto

Washington D.C. - February 12, 2017

Time: 10am EST (Doors Open)

Location: Dock 5 at Union Market, 1309 5th St NE, Washington DC 20002




Chicago - February 19, 2017

Time: 10am CST (Doors Open)

Location: Revel Fulton Market, 1215 W Fulton Market, Chicago, IL 60607

San Francisco - February 26, 2017

Time: 8am PST (Doors Open)

Location: Fort Mason Center for Arts & Culture - Festival Pavilion, 2 Marina Blvd., San Francisco, CA 94123




Los Angeles - March 5, 2017

Time: 10am PST (Doors Open)

Location:

Raleigh Studios, 5300 Melrose Ave, Los Angeles, CA 90038
Comments:
Viktorsak on 2017-01-12 22:07:44
Почти час разглядывал контент интернет, при этом к своему восторгу открыл поучительный видеоматериал. Вот посмотрите: казино . Для нас вышеуказанный вебролик произвел радостное впечатление. До встречи!