Home > > Fast RMX and Shovel Knight: Treasure Trove are Now Launching with the Switch
Fast RMX and Shovel Knight: Treasure Trove are Now Launching with the Switch
Although we now know that there won't be a virtual console ready for the Switch's launch on March 3, we do have confirmation that two indie titles will be ready for release alongside the Switch. These two titles are Fast RMX from Shin'en and Shovel Knight: Treasure Trove from Yacht Club Games. As soon as you get your hands on the Switch (if you're not too busy playing Zelda), you'll be able to download these two games from the eShop. The status of a physical release is not yet known for either title. Fast RMX will be priced at $19.99 and Treasure Trove will run you $24.99.
Fast RMX is a remixed version of Fast Racing NEO (Wii U, 2015). The game is a high-speed racer that features 30 tracks and 15 vehicles to choose from. In addition to added content, Fast RMX features updated (1080p) visuals and enhanced performance over Fast Racing NEO. It is undoubtedly the definitive version of any Fast game to date.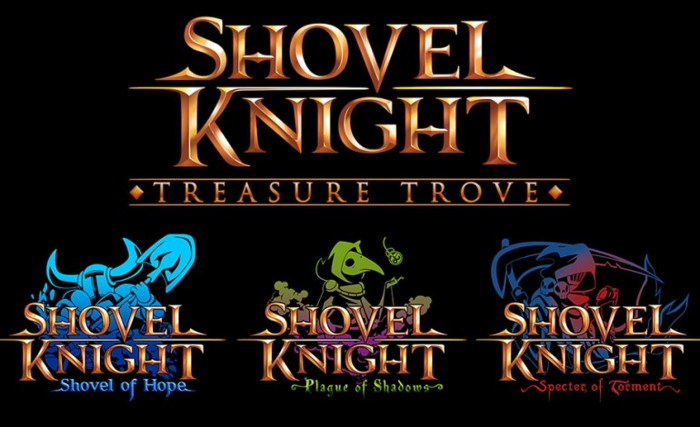 If you haven't been closely following Shovel Knight since it's first release, you might be confused about exactly what Shovel Knight: Treasure Trove is. Treasure Trove is the definitive Shovel Knight game that includes the original campaign (now known as "Shovel of Hope") and both DLC campaigns: "Plague of Shadows" and "Specter of Torment". It will also get you a free ticket for the final DLC campaign that will release later this year, featuring King Knight. It should be noted that if you already purchased Shovel Knight on any platform, you already have access to all DLC for free!
With these two excellent indie titles coming to Switch at launch, the Switch's library is becoming more and more impressive. Check out our full list of upcoming Switch games to take a look at it. Stay tuned for more Switch coverage over the coming weeks!