Home > > Box Art for Wii U Games Released
Box Art for Wii U Games Released
Wii U box art designs have been released. It features a blue crescent blue strip with a contrasting yellow border. For more Wii U box art, click the button below!
This is Rayman Legends advert which shows the blue color of the plastic box itself.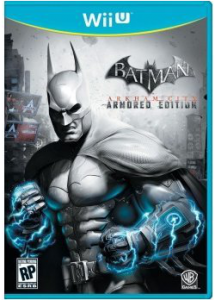 In case you haven't realised the Wii U's box art is very like the GameCube's box art. The GameCube's box art looks like this:
What do you think of the box art? Do you like the design? Do you like the similarities to the GameCube box art? Do you think Nintendo mean to say they think the Wii U and GameCube are similar in some way?
Let me know in the comments below!