Home > > New Super Mario Bros. U Leaked Information
New Super Mario Bros. U Leaked Information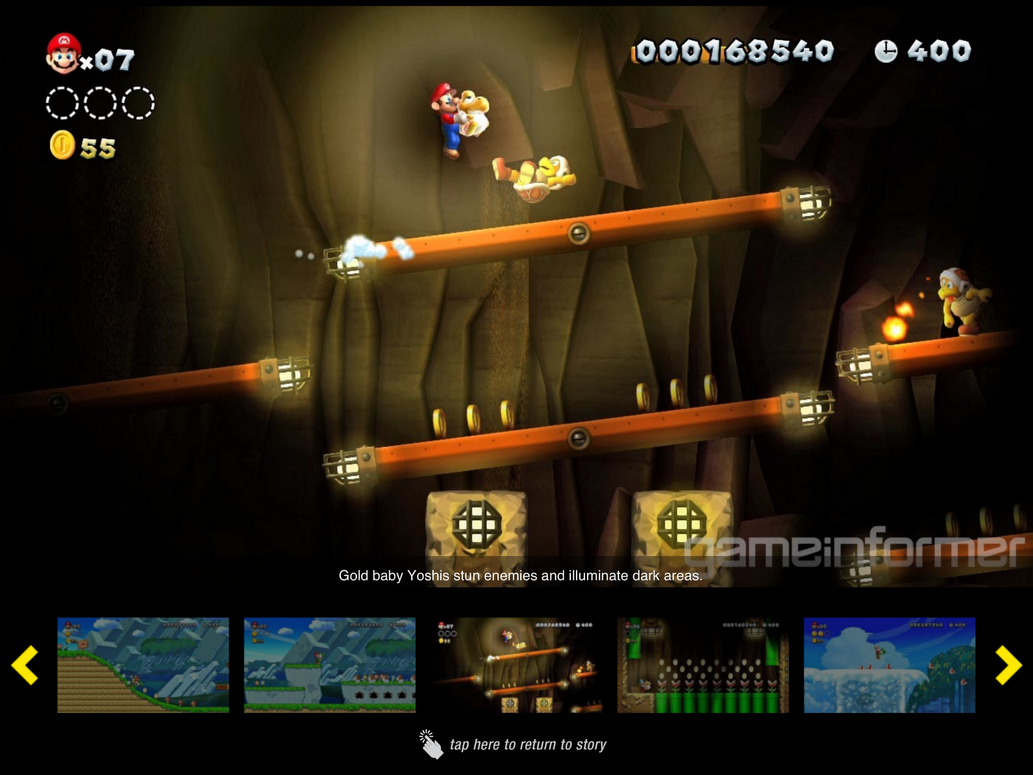 There has been a leak of gameinformer's upcoming New Super Mario Bros. U story.
According to the user VicViper over at gamrConnect, New Super Mario Bros. U will feature:
- Dozens of levels scattered across one giant map - Sometimes breaks from the large map to zoom in on areas such as the Cookie Dome or Forest of Illusion - Map can be panned around in its entirety and seamlessly explored at any time - You'll sometimes be allowed to choose between several choices as to which world you want to explore next - Boost Rush mode: offers more challenge, auto-scrolling - 7 worlds confirmed by Game Informer: Acorn Plains, Sparkling Waters (tropical), Frosted Glacier, Layer Cake Desert (complete with melting desserts), areas similar to Forest of Illusion and Sky World and a world surround[ed] by a tornado - Bowser has kidnapped Peach yet again - Boom-Boom is at the end of the mid-world fortresses - Koopalings are at each of the castles
For some leaked images, click the button below.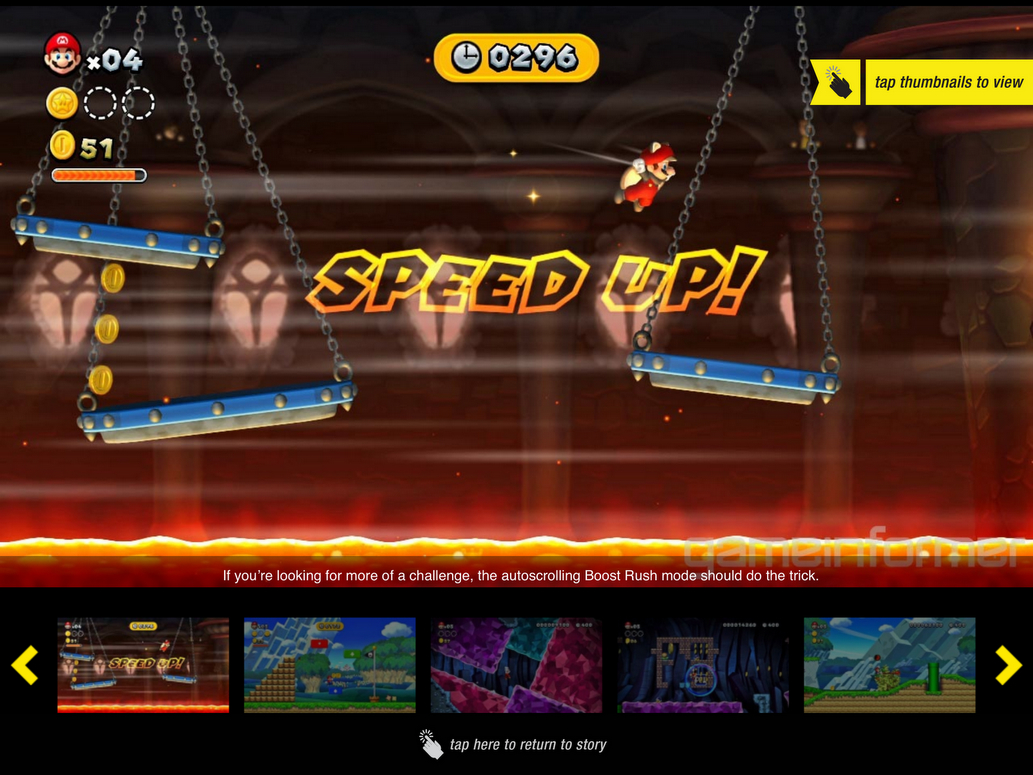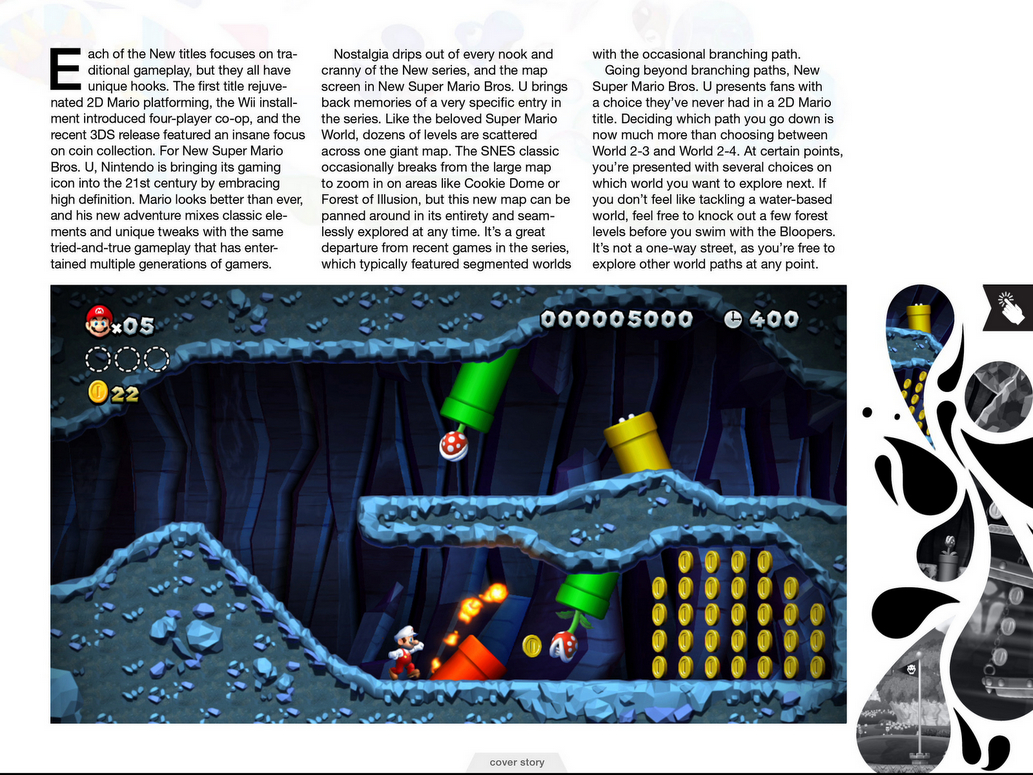 This scan tells us that there will be a new power-up, the Super Acorn, and a new suit for said power-up. Personally, I think the suit is shown in the second photo in the post (the one with "Speed Up!" in the background).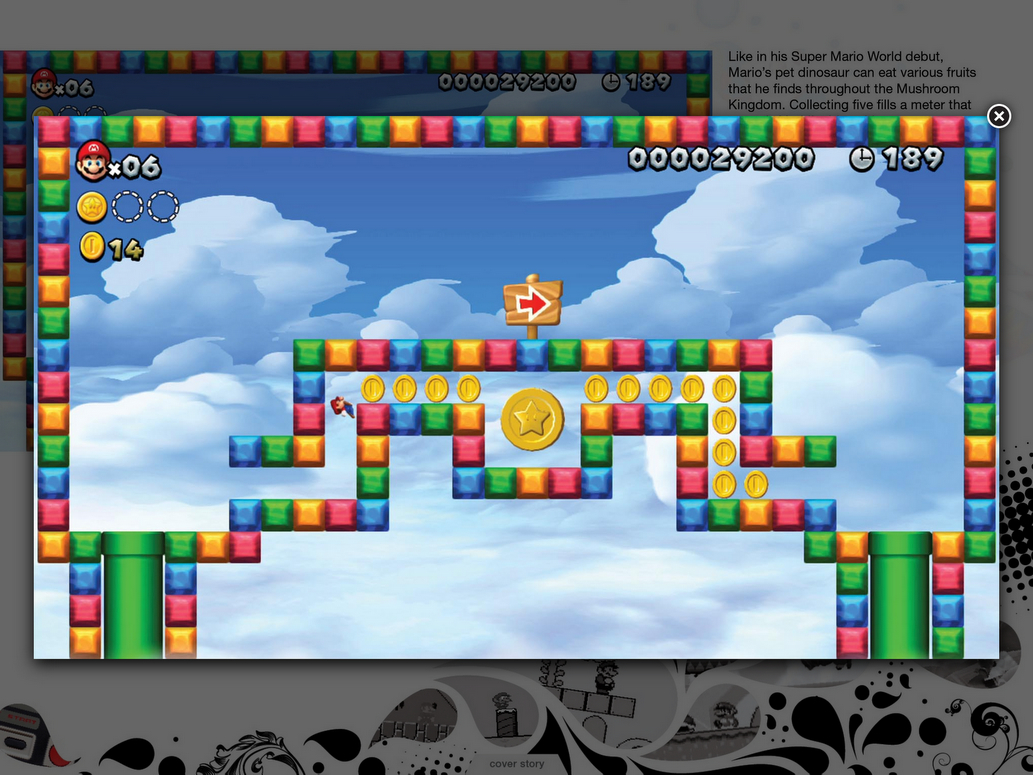 This picture confirms the presence of Monty Moles in the new game.
This image seems to show some sort of berry meter.
This picture shows an oddly colored mario (Super Acorn suit or color selection?) holding a glowing baby yoshi as seen in the first picture.
This picture shows the Boost Rush game mode. Note the orange bar under the amount of coins. I'm not sure what it's for yet, but it's intriguing.
What do you think of these pictures? Are you excited for this game?
Let us know in the comments below!