Home > > Super Mario Kart Inspired WipEout
Super Mario Kart Inspired WipEout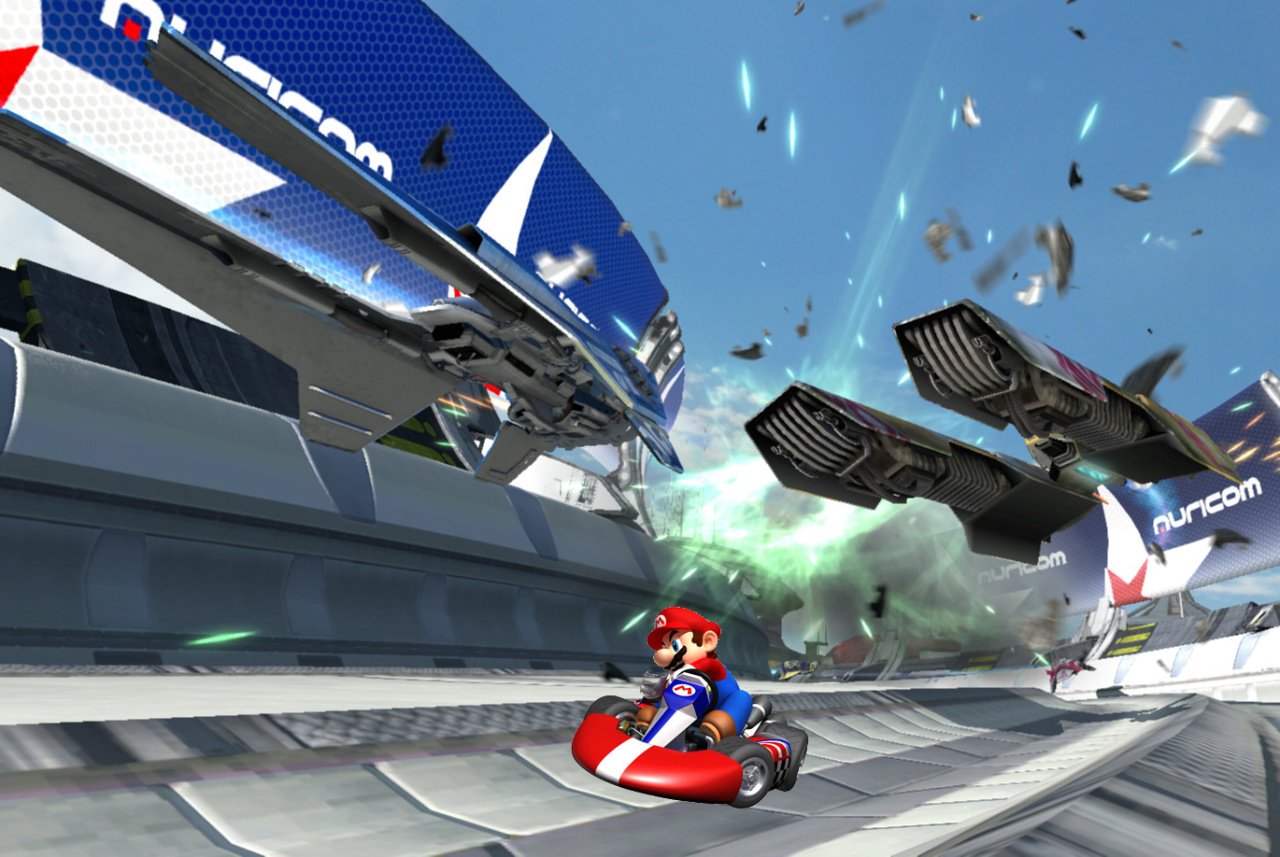 WipEout lead designer, Nick Burcombe, has announced that the idea for techno music infused with racing came to him during a Super Mario Kart race.
I was playing the last race of the 150cc cup in Super Mario Kart on the Super Nintendo, and I'd muted the game audio so I could hear my own music," he explains. "Age of Love was playing on the stereo in the background. I'd tried about ten times to beat the last race, and on this final attempt I was in second place by the time the music was about 2:10 mark. The final laps took place where the track was at 2:45 and it felt so exhilarating; it was as if the music was pushing me on into a deeper gameplay experience. I made it across the line with about a tenth of a second between me and Bowser, who was pushed into second place. Psygnosis artist Digby Rogers was in the room at the time and he was literally on the edge of his seat by the end of the race; he commented that it was the most amazing thing he'd ever watched on TV! That's ultimately where the concept of marrying the thrill of racing with the intensity of techno came from.
What do you think of this announcement? Are you surprised? Would you have thought he would say F-Zero was his inspiration?
Let us know in the comments below?