Home > > Nintendo Castle Top Ten Music Tracks: Super Smash Bros. for Nintendo 3DS
Nintendo Castle Top Ten Music Tracks: Super Smash Bros. for Nintendo 3DS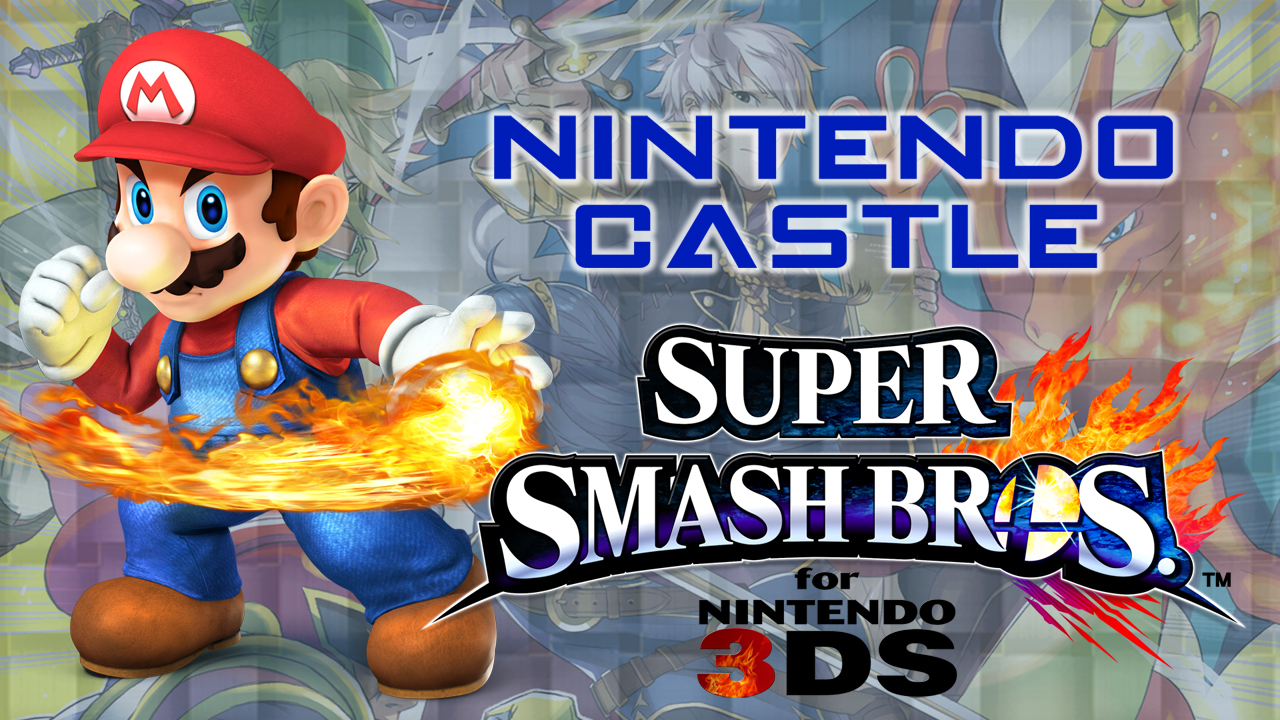 With the release of Super Smash Bros. for Nintendo 3DS today, which we're no doubt certain you are all either already enjoying or will be so shortly, we figured it was time we looked into one aspect that we're very excited about in the latest all-star brawler. The music. Despite having only two tracks per stage, there is still a wide variety of music on display. Even with all of the returning tracks, of which there are plenty, there is still a wide variety of new and remixed tracks that is sure to please fans of each respective series. Without further ado, Nintendo Castle presents to you our top ten picks of the music library the game offers.


10. Bath Time (Vocal Mix)



Sometimes you just need a simple, catchy tune to bop your head to. Bath Time is an unusually quirky song, it wasn't particularly spectacular in the original Nintendogs or its follow-up on the 3DS. However, Masato Coda managed to turn a simple tune into an upbeat bundle of fun (like any good puppy, as a matter of fact!). We chose the vocal version with RiRiKA purely because her contribution makes it even more catchy, despite Sakurai's claims that the vocal version isn't the best to fight to.

9. Ground Theme / Underground Theme



The Mario series has always been best suited to peppy jazz, this track is no exception to that. Filled with the bounce you'd expect, the song suddenly shifts gears when heading below ground. The sudden shift into swift metal is unexpected yet wholly appreciated (especially the brief moment where it adds the castle theme into the mix). Despite the two-toned duality, every fits together neatly.

8. Smiles and Tears



It's very easy to both smile and shed a tear to this piece, being one of the more emotional songs from Earthbound. People who've played the game from start to finish will no doubt be filled with emotions ranging from happiness to sadness, just like the title suggests. This song is simply beautiful, and it goes along with perhaps the most stunning looking stage in the game too.

7. Wrath of the Reset Bomb



2012's Kid Icarus: Uprising boasted some of the year's best music. One of the better tracks in the game get's its much due return as-is in the game, but the Reset Bomb stage has its own re-orchestration. This is a very transitional song, as per the ever changing nature of both the original game and the stage itself, as it transforms over time. This song keeps you on your toes just as much as playing Super Smash Bros. does.

6. MUTE CITY



Ever a classic piece of music, being featured in every Super Smash Bros. game since Melee. Not content with simply being a rock heavy track, electronic undertones are pumped into the song adding even more adrenaline to the beat. This being the main track in possibly one of the more impressive stages in the 3DS version of the game means you will likely be coming back for more, time and time again.

5. Ballad of the Goddess / Ghirahim's Theme



This is a very unexpected hard rock version of Ballad of the Goddess but thankfully doesn't go too overboard with the guitars, still having a heavy focus on the backing orchestra. Considering the recent release of Hyrule Warriors, we shouldn't be too surprised at a rock-based Zelda track, but Ghirahim's theme was not represented in it's soundtrack. This makes up for it, as the electric guitars really accentuate his theme well.

4. N's Castle Medley



The Unova Pokemon League was an unexpected stage choice for the 3DS version of the game, having a strong focus on the endgame reveal of N's Castle. Several themes are portrayed in this stunning mix, including a nice surprise mix of Pokemon Black and White's ending theme. It's a suitably grand collaboration of tracks that doesn't fail to impress.

3. Mega Man 2 Medley



It's no surprise that this is so high on the list. Mega Man is known for its incredibly catchy and memorable tunes. Represented here is the title theme and the often remixed fan favourite, Wily's Castle 1. The heavy metal, crunchy guitar is easily the focus, despite being the backing track. You could easily say that it's rock, man (I apologise).

2. Gerudo Valley



Where do we start with this one? Quite possibly the most memorable track from The Legend of Zelda: Ocarina of Time made even better? The song teases you at multiple instances, holding back the grander moments until they're most appreciated. All of this while maintaining a steady fast beat. No instrument is wasted here, each playing a role in creating a song you wouldn't be too surprised to hear alongside Flamenco dancing. So if this is an outstanding piece of work, what could best it?

1. Menu (Melee) Ver. 2



How can a menu theme be remixed and turned into something this grand? How does this manage to outshine even the main theme for Super Smash Bros. for 3DS and Wii U? A testament to how great the song both originally was and how masterfully it has been remixed, this is easily our favourite track in the 3DS version of the game (and no doubt in the Wii U version too). This song is Smash Bros., without a doubt. Headlining as the credits theme from the very first game, turned into the main theme to Melee and now besting even the native Final Destination theme, well done.


These are only our picks, and even then there were some we had to cut out. Do you have your own favourite tracks? Agree or disagree with our choices? Don't hesitate to share with us!